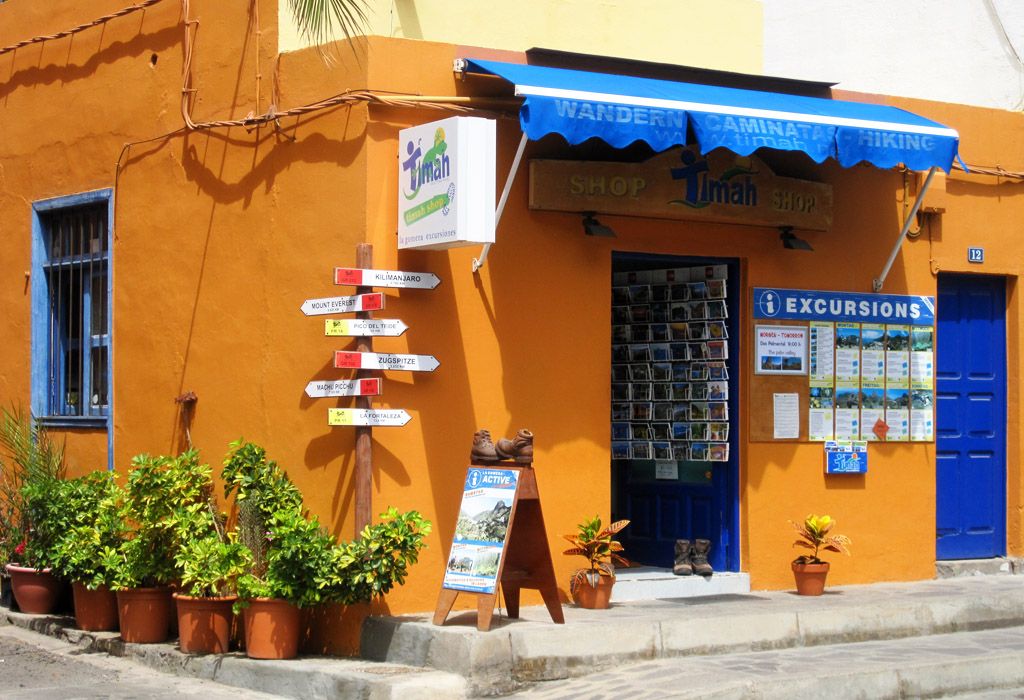 We look forward to seeing you! 
In our Timah Shop you'll find everything you need for active hiking holidays or relaxed hours on the beach. 
And of course here at the shop you can also book all our hikes directly with us.
Hiking equipment for rent: As our hiking guest, you can rent hiking shoes, rucksacks, hiking poles and so on here at a fair price.
We offer hiking equipment like backpacks, walking shoes, stockings and staffs in a variety unique in Valle Gran Rey. To your advantage all articles sold were tested by ourselves and have been found satisfying. Only that which meets our standards is sold in our shop!
But there are also t-shirts, bathing towels, post cards, books, music from the Canary Islands on CD, articles made from Aloe Vera, air beds, beach accessories, baseball caps and lots of other things awaiting you.
Those who like active holidays can also book boat tours, dives, bike tours and more at our shop.